A proven approach with unparalleled results

Our unique coding program prepares students for mid-level software development roles through training that's just like what you can expect on the job.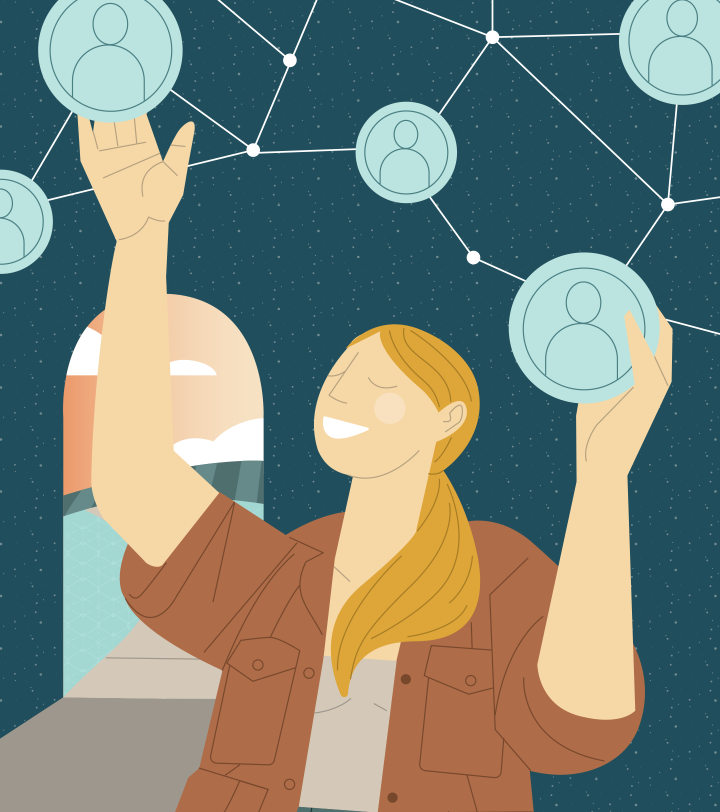 Our approach
It's about more than just learning to code.

Coding is a dream job for many. In order to prepare you for a full-time job, our programming bootcamp introduces you to more than just the coding. We provide immersive projects and process-focused curriculum with clear learning objectives to help you track your progress. You'll move rapidly from learning fundamentals to applying emotional intelligence frameworks and solving increasingly complex real-world use cases. This will help you sharpen your communication and critical thinking skills and start your coding career on the right foot.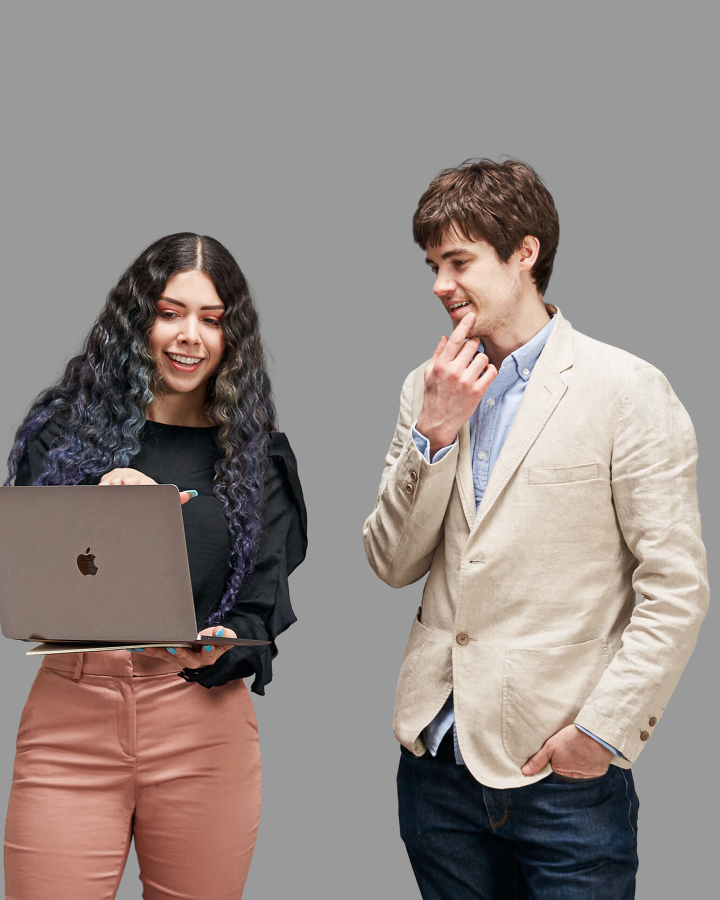 Program Overview
Designed to help you land ahead

Code is constantly evolving. Our program is designed to evolve with it. By teaching students the skills they'll need to use the most in-demand tech stack today, and preparing them with strategies to adapt to new technologies on the job tomorrow, we help our students stand out from their coding bootcamp peers.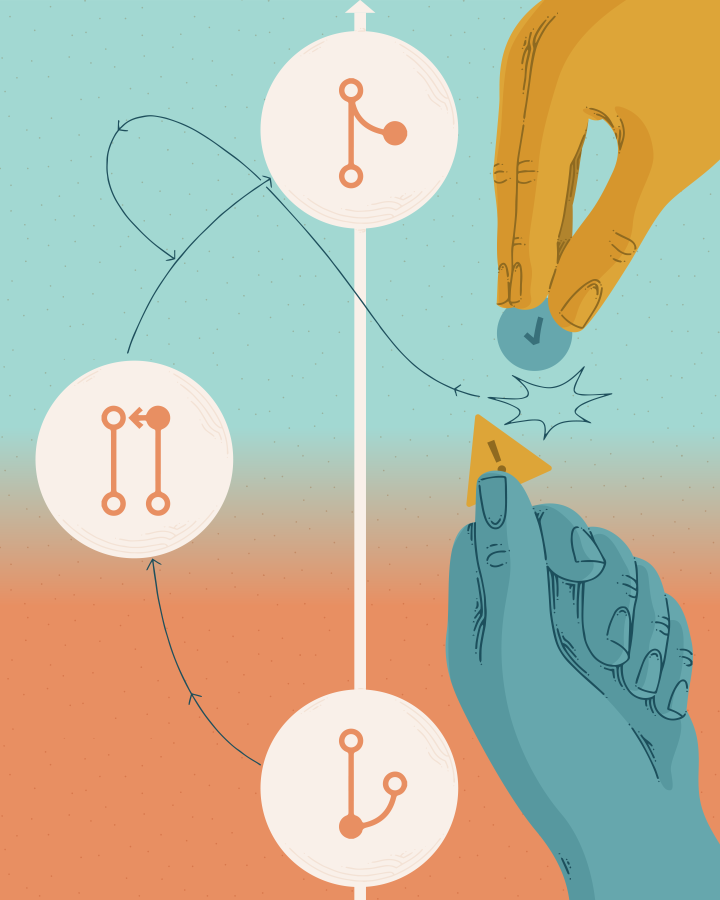 Produce clean, organized, and readable code and project artifacts.
Learn computer science, data structures and algorithms. Fundamentals that help you understand the "why" and avoid common mistakes.
Work with large code bases while adhering to existing code styles and patterns.
Implement and learn new technologies as needed.
Participate in team environments, coding with structured review process and work flows, using solo, pair, and mob programming.
Plan and experience the complete product life cycle from conception to delivery.
Master build system setup and deployment with continuous integration.
Practice testing and test-driven development, system validation, diagnosis, and structured problem-solving.
Demonstrate effective time management and trade-off decision making.
Learn networking, personal pitch, and interview skills to confidently communicate the value you bring to potential employers.
Build a consistent history of GitHub contributions with a variety of portfolio and technology projects.
Rolling admissions means the earlier you apply, the more spots are available.

Education Pillars
Tech Stack
Course Sections
01

Tech Stack


Relevant, hirable tech skills you'll use as an immediate contributor.

02

Technologist


Tech details and things all developers need to know.

03

Features: Process & Planning


How to organize, plan & create software.

04

Job Attainment


Skills to become employed and grow your tech career.

05

Collaboration & Professional Development


Managing your growth and working with others.
Front End


HTML and JSX
CSS, Grid, Flexbox, Responsive Web
JavaScript and the Browser DOM
React with Context and Hooks
React Router v5.0 and v6.0
Jest & React Testing Library
TypeScript
GraphQL
Websockets

Back End


Supabase Client SDK
Supabase REST API
NodeJS & npm
ExpressJS
REST APIs & GraphQL
Websockets

Database


PostgreSQL
SQL DDL
CRUD and SQL Joins
SQL Aggregations and Analytics
1 Week

Onboarding


Meet everyone, set up your software development environment, and build familiarity with your development tools. Then dive into progressive sections that will turn you into a modern software developer!

6 weeks

01 WEB


Learn the foundations of imperative programming and web browser-based apps using modern UI patterns with JavaScript, the DOM, HTML, and CSS, connected to a Supabase backend

6 weeks

02 REACT


Modern React UI development using functional components, hooks and context, and React Router, connected to a Supabase backend

6 weeks

BE NODE/EXPRESS/SQL


Backend servers and data modeling. Use NodeJS, ExpressJS, and PostgreSQL to build REST APIs and real time with WebSockets

6 weeks

FS ADVANCED FULL STACK


Learn React with Webpack, advanced state management, React Testing Library, and React Router 6. Ramp up your backend skills with complex data modeling and API data shaping while producing a full stack capstone portfolio project. Plus real-world technical interviewing and DS&A for job attainment.
Experienced Senior Developer Instruction
Since I came into tech through a non-traditional path, I find it incredibly fulfilling to help people on that same journey. Working as a coder has been the most fun and exciting work I've done in my life, and it's so rewarding to bring fresh new faces into the industry!

Dani Cairns

Lead Instructor and Senior Software Developer

The Alchemy approach to teaching technology is uniquely holistic. It offers a pragmatic curriculum that provides students the necessary industry experience to succeed in a career in programming while incorporating an empathetic, human-centered focus. This means that students graduate the program knowing how to write code that not only works but is written in a way that other developers will enjoy working with.

Dan Minkevitch

former Principal Instructor and Curriculum Contributor

I became a software engineer after realizing that working in tech isn't nearly as fun unless you know what's happening under the hood. Becoming a software engineer is the single most empowering decision I've ever made. More importantly, it led me to teaching in general and Alchemy specifically, where I get to spend my day helping others empower themselves which is truly a dream job.

Julie Nisbet

Director of Instruction and Sr S
Daily
9AM - 6PM

Our learning schedules are designed to suit the realities of a work-from-home world, with a combination of short lectures, demonstrations, and short assignments to get you hands-on in the material as quickly as possible and make it easy to stay engaged.
We take a one-hour break to recharge from 1-2pm.
Afternoons pick up right where the morning left off, solidifying topics covered so far and beginning work on your main deliverable for the topic. You'll also have time to check in with your instructor and teaching assistants for real-time support and guidance.
Weekly
A/B Blocks

We create time to deeply focus on two tech stack and technologist areas each week using an A/B schedule:
Block A: Monday-Tuesday
Block B: Wednesday-Thursday
A spotlight topic in each block integrates critical skills from our remaining education pillars. You'll work on projects like creating a job search strategy or interview preparation, building confidence and professionalism.
Fridays are dedicated to speakers from the tech industry, troubleshooting your homework or working on stretch goals, and guided exploration into technologies, skills, and career options.
Course Sections
6-Week Segments

Learn progressively through four segments, which are each six weeks long.
In each segment, 4-5 weeks are focused on new coursework. The final 1-2 weeks are dedicated to a team assessment project.
You'll plan, design and build full applications from scratch, in an environment identical to professional development teams.
Career design
Career-minded
curriculum and support

Career preparation is woven into our program from day one. We work closely with each student to ensure you have the skills, professionalism, and connections you need to be successful.


Individualized support and personal branding


Mock interviews with industry professionals


Demo days with hiring partners


Time management and organization strategies


Ongoing support and networking even after you graduate