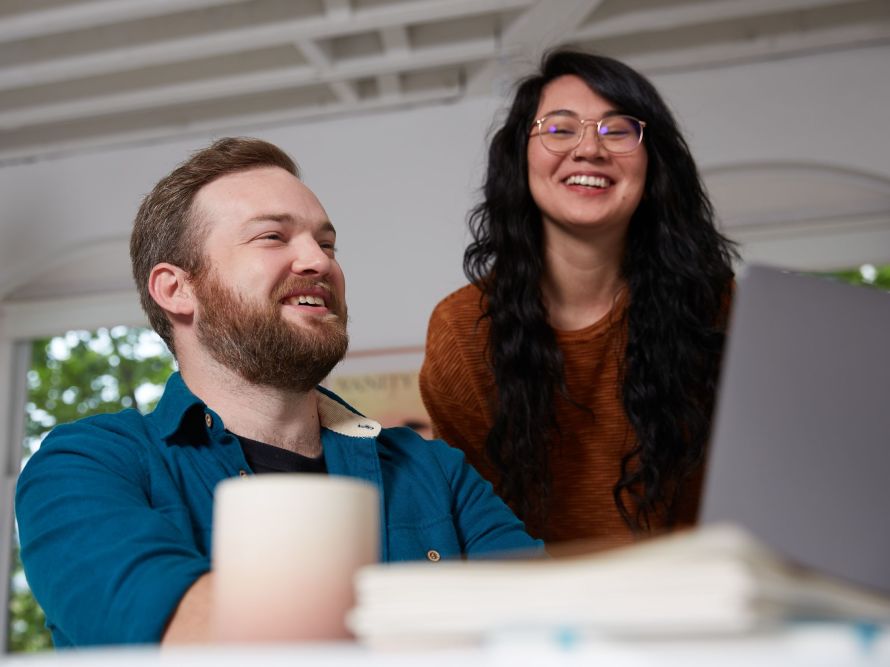 Develop
a career
you love

Learn from industry experts in our live, immersive coding bootcamp. In this thorough program you can graduate ready to enter the workforce as a mid-level software developer.

The Alchemy Difference
Our graduates
achieve
unparalleled results

Senior instruction

When you sign up for our programming bootcamp, you'll learn from the best. Our live classes are developed by software architects, led by senior developers, and informed by industry trends.

Strong community

Join a diverse and supportive network of students, alumni, employers, and partners right from the start.

Career design

From your first week in the program until long after you graduate, career services support will help you land a role you love.

Tangible results

Our graduates land roles with mid to senior titles and strong starting salaries, ahead of their peers from other programs.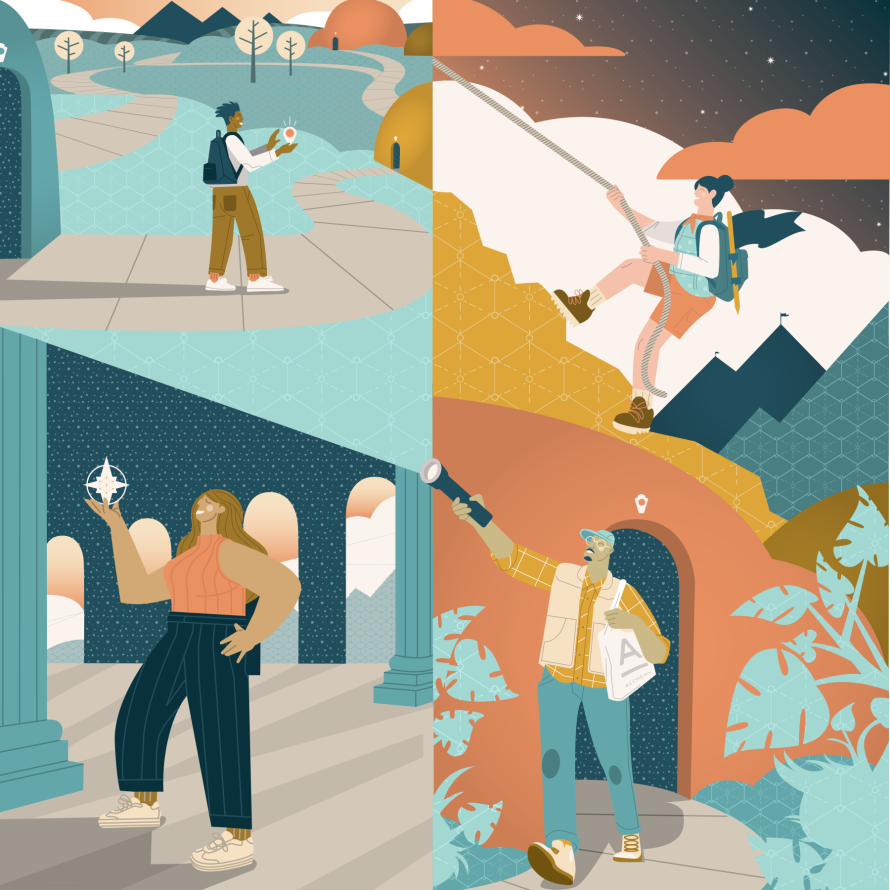 I am deeply grateful… Alchemy has really changed my life for the better. Not only have I found a great career that is challenging, fun and rewarding, I have also discovered the passion I have for doing this type of work.

Shane Moyo

Software Engineer at Boulder Care

I was offered a job within two months of graduating that almost tripled my previous salary. Alchemy was so, so worth it.

Dannie Schumaker

Software Engineer at Driveway, Lithia Motors

I went through this program with no prior background in the field. I got a 90k+ job within a year of graduating.

Joe Klause

Lead Web Developer at Sprinklr

I only have great things to say about Alchemy's program. My wife attended a competing code school a year before and we both agree I ended up with a significantly better experience.

Mike Lambert

Software Engineer at CDK Global
Program at a Glance
Go beyond
the status code

Our comprehensive Full Stack Javascript program prepares students to enter the workforce as mid-level developers who contribute as high performing team members in their first role upon graduation. That way, Alchemy Code Lab can leave you in a more educated and confident place to change careers.


25 weeks of full-time, live daily instruction


7:1 student to instructional staff ratio


Five types of tuition funding available


Three types of diversity scholarships for every cohort


Four projects to build your portfolio

Grad outcomes
Our students graduate with an advantage

Alchemy's rigorous program is equivalent to a year spent as an entry-level developer. Our students graduate with advanced skills beyond traditional bootcamp training, and the potential to out-earn new computer science graduates.

Employers know that Alchemy graduates have full command of in-demand technologies, team and remote environment best practices, and strong communication and collaboration skills. The proof is in our outcomes.
160+

Unique Employers


86%

In-field Placement
all Graduates


16

Avg Weeks job seeking
to FT Employment


80k

Median Full Time
Starting salary

What our most successful
students have in common

Our students don't fit the description of an average coder. The students attending our coding school are all diverse, driven, curious and kind. They care about making an impact in the world and living with purpose. Sound like you? Welcome to a coding community where you belong.

As a hiring manager, Alchemy has made my life so much easier by graduating talented engineers with a full skill set of modern web technologies.

Kent Busby

Software Engineering Manager at Lithia Motors

When I let Alchemy know that I'm hiring, I know that whatever resumes they send me will contain people from varying backgrounds with unique perspectives.

Ryan Miller

Software Engineering Manager at Nike

Alchemy grads have proven to be fast-learning employees, always ready to use their experience from Alchemy to tackle new problems, especially things they have never encountered before.

Nedim Filipovic

Front End Developer at PayClearly

Alchemy is clearly helping to produce great students who can hit the ground running.

Josh Owens

Technical Lead at Kickstand

The students and staff are hungry to learn new things, to help each other out, and to use their skills to contribute to bettering society.

Danielle Heberling

Software Developer at Tango

Alchemy will always remind you of just how uniquely awesome you are. That sort of personalized attention simply doesn't exist at most bootcamps.

Dannie Schumaker

Software Engineer at Driveway, Lithia Motors

Alchemy stays on top of what technologies people are hiring for and are constantly adapting their program in order to stay current, stay at the crest of the wave.

Joe Klause

Lead Web Developer at Sprinklr
Try the Alchemy experience for free

Developer 101 is a free coding class designed to immerse you in developer tools and coding fundamentals. You'll interact with Alchemy instructors, gain valuable skills, and get a feel for Alchemy's unique approach to learning to code and work in software development.